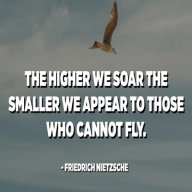 Platinum Contributor
FASTLANE INSIDER
Speedway Pass
User Power
Value/Post Ratio
264%
Jun 24, 2014
1,578
4,172
Wow how time flies by... I remember reading this thread last year when I had nothing. Now, I really am thinking about the colour of my new Ferrari or lambo for next summer. Got a F-type R for this summer. Hell, might even get a white Lambo Urus for the winter...

My philosophy is very simple - if you WANT, and you CAN, why the hell NOT?

I LOVE supercars, I CAN afford most of them currently, so why the hell shouldn't I enjoy my limited time on this planet? I'm reading a lot of posts lately on cars on the "drive a crappy car" thread and there seems to be a misconception - the ones that are rich and do not drive a supercar, is because they don't enjoy supercars. It's that simple... And then there's the few people that say "oh, anyone can lease a Ferrari, doesn't mean they're rich". Well, can you afford $4000+ CAD/month payments on only a car + insurance and not live on the streets?