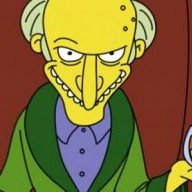 Bronze Contributor
Read Fastlane!
Read Unscripted!
Speedway Pass
What you have learned in school about writing :
1- You have learned to write what's so called "
professional articles
".
2- You have learned to use the super
difficult key words
.
3- You have learned that the longer the word the better.
use words with more than 5 syllables
.
4- You have learned to use
scientific terminologies
, you should demonstrate that you are an educated person.
5-You have learned that the harder the article to be understood by normal average person the better,where sometimes not even your own professor can get what is written, but you still get a big ugly A+ ! Why? because it's difficult, and when you
write difficult articles
that means you are brilliant student.
yes, in school you give our ultimate effort trying to write the most
difficult sophisticated articles
in the universe.
for example instead of saying
"I am happy"
you should say
"Recently some convivial chemical enzymes has been released which consequence the current mental condition" ..... or something even harder than that !
But do you really need that in the real world ? unless you are doing your PHP ,
you don't and you shouldn't
.
unless you want to die cold, broken and alone!
But you learned everything form school, how to write A to Z and how to construct a word until you managed to write these big heavy articles .
your brain is wired to write like that and to use the academic rules ,because you envision that every other way of writing is wrong, you are still after that A+ buddy.
In real word there is no A+ everything is the other way around, if you want customers you should write in the customers language and use the average person rules not your 8th grade professor's.
So how can you write in the customers language ?
Simple !
Beneficial !
Readable !
Personal !
your writing should satisfy these four metrics.
but how ?!
first :
measure
you should measure your current writing simplicity and readability, you can do that using
Flesch reading formula.
It's default integrated within your Micorosft word processor.
from the review tab select Spelling and Grammar and ignore or fix all of your grammar errors after that this popup will appear .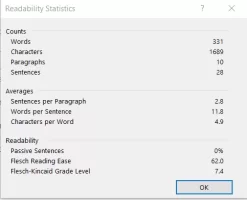 It gives you statistical view of the readability of your document.
Your sentences shouldn't be long neither your words.
Each sentence should present one idea at a time.
The less passive sentences you have the better, active sentences are faster and easier to read and process (understand).
Flesch reading ease should be at average between 60-70 %.
Flesch grade level should be less than 10, this demonstrate the reader grade that on average can understand your writing.
And that's it.
when you write think in terms of your customers.
Is this hard for my customers to process ?
how can you make it more readable?
how can you make it more user oriented?
how can you make it personal to your customer ? over using "you" in Academic writing is disastrous but not with your customers.
how can your customer identify his main benefit instantly?
how much time does your writing take away from your customer? Is he even ready to give you that much of his time ?