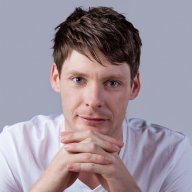 New Contributor
Read Fastlane!
Hello, Everyone,
My name is Brendan I'm 29 and I live in Melbourne Australia. I was born in New Zealand and moved to Aus about 10 years ago in search of greener pastures. I doubled my wages as soon as I made the move (600 to 1200), It was a shock to the system, and I can relate to MJ theory on moving to enhance your chances of success. It worked for me but.
The problem I had was after increasing my wages I also increased my spending over time. I did have a better standard of living but the goal was to move to Australia to get ahead financially. I had so many trinkets that I needed to buy after living in New Zealand and wanting this stuff for so long, and not being able to save. Once I had the money I just spent it, So it just goes to show It doesn't matter how much money you make or have If you don't have the right mindset you're going to lose it.
Over the past two years, (after buying The millionaire fast lane) I have learned a lot about finance and life. I'm also looking at my future a lot more, rather than the present. I guess that just comes with age.
What I'm looking to get out of the fast lane forum is:
Connect with people in my area who are on the forum.
Keep updated on what MJ is doing.
Read and learn about other peoples success in the fast lane.
Learn how to harness the power of the forum.
My goals are:
Become Financially free by the time I'm 33.
Use my coaching skills to have an impact on the new generation.
Purchase a red Porsche with passive income.
Stay 100% Postive and Open-Minded 24/7
Call out:
So If anyone here lives in Melbourne Aus please contact me, I would love to meet you. So far I have not yet met anyone who has read any of MJ's books but I know you're out there.
I'd like to thank MJ De Marco for the forum and the outstanding books he is producing you are an inspiration and I love the way you defy the get rich scheme. I think everyone has been exposed to some sort of get rich scheme I know I have and I'm so grateful that there are people out there like you who are exposing them for what they are (A Joke).
Sincerely, Brendan Payn.