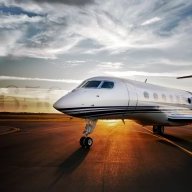 User Power
Value/Post Ratio
300%
Dec 28, 2017
1
3
33
Hi everyone,
It is with great pleasure that I write this forum post to introduce myself and also get your take on my current situation.
I wish I had read the
Millionaire Fastlane
3 years ago when I graduated from college; or even before then.
I was born and raised in Ivory Coast, a beautiful French-speaking country located in West Africa. I immigrated to the USA to join my dad who has been here for more than 20 years.
I then went to college to study engineering, following the advice of my dad and his friends, since I was good at Math and Science coming out of high school. My college education was funded in part with some of my dad's savings (very minimal) and with federal student aid. My dad took out "Parent PLUS" student loans to help me finish my engineering program. As of now, I owe 80,000 dollars and my dad owes about 75,000 (which he is expecting me to repay).
After graduating with my Bachelor's degree, I made a lot of mistakes. Some honest mistakes, some really stupid, and some because I was used or mislead. I got a car loan (you know, "great offers for new college grads"). I racked up credit cards because my first job out of college was not paying me enough to cover my living expenses. I took a personal loan to try and start a business which did not succeed. I applied to grad school hoping to get an advanced degree in order to make more money. I got accepted into a computer engineering program fully funded by student loans. Never completed the program but owed the money. Then I got a little raise from my job. I was happy so I moved from my then studio apartment to a nicer, garden-style one bedroom apartment closer to the job. To top it all off, I met a girl or I should probably say a "gold digger". I thought I found true love but far from it. It was just a superficial relationship fueled by trips to Wyndham resorts, shopping sprees, fine dining, and Broadway shows. The comedy clubs were pretty hilarious though.
Then everything fell apart. I left the job to try and "do what I love" and "be my own boss". A big mistake. The freelancing adventure did not work. I just could not find my way in a sea of freelancers willing to take pennies to do the same jobs a "self-respecting engineering graduate from an American university" was quoting a higher amount for. In an attempt to make ends meet, I moved to a city closer to my girlfriend and decided to change career and become a software engineer. I was a hardware engineer before. Unfortunately, nobody wanted anything to do with my mere empty 1 year 9 months experience at a 10-person medical device design shop.
I ran out of money, ate ramen noodles and slept in "my car". My girlfriend left me and never looked back. Creditors were calling and threatening me like angry piranhas.
I managed to pick myself up and dust myself off. I found an entry-level software engineer position at a startup company. After a few months, I left because I didn't like the team and how I was being treated. While I worked there, I started a web design business and social media marketing company part-time. After leaving the job, I tried to focus on my business full-time but I quickly ran out of money and almost got evicted from my apartment. So here I was again taking a position at another software company when deep down in my heart I wanted to be an entrepreneur.
And yes, deep down in my heart I have always been an entrepreneur. Because here I am now, 27 years old, 6 months into the new job, read The
Millionaire Fastlane
a month ago, came up with a Fastlane idea on one of the Interstates (Internet) and ready to quit another job once again.
My apartment lease is about to expire! Great opportunity to rent a cheap room somewhere or just sleep in MY CAR (I got rid of the car loan and bought a used car cash). I filed for Chapter 7 bankruptcy so no more angry piranhas chasing me for past-due amounts! I enrolled in a Master of Entrepreneurship program with student aid still but I will get a little refund check that, in addition with my small savings, can help me survive while I work on my startup idea. Plus, while I am enrolled, I won't be harassed for paying back student loans. Nor will my dad! Oh and I have a little website that currently generates an average cash flow of $300/month through Google AdSense and affiliate marketing.
I feel like if I don't take the leap now, I will be miserable every day at this job wondering why I never trusted my instincts.
On the flip side, I am afraid that, if for whatever reasons, the startup fails, I won't be able to easily and quickly recover.
I know freedom has a price. And I am willing to pay the price to get it or die trying.
Any thoughts, comments, recommendations, advice, and even a helping hand will be greatly appreciated!
Best regards,
Malick Fofana