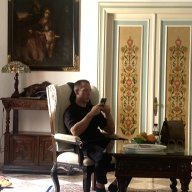 Contributor
Read Fastlane!
Read Unscripted!
User Power
Value/Post Ratio
246%
Dec 5, 2020
37
91
Hello everyone,
With this post i will introduce myself to you guys. My name is Morris and i'm 24 years old. I live in the Netherlands and work as freelancer in sales atm. Even though i make decent money there (for a job) i hate the work.. I also hate the product that i am selling. I have always seen myself as an entrepreneur and had many side hustles going on while growing up.
I had a rough year with corona and my best friend committing a horrible suicide. I was feeling terrible and i could not get myself out of bed to get up and do stuff. One of my friends was living in the carribbean and i just had the feeling that i should go there to visit him and get my mind right again. I had lost track of my goals and ambitions and i needed to get them back! Shooting for the stars is what makes life fun right?
While sitting on a carribean beach i read the
millionaire fastlane
by MJ. Before starting i had the feeling that it would be a useless book but already after a few pages the honesty and directness hit me. The book made me realize that i had (almost) given up on my dreams...
Now 2 months later i am sitting here writing this post. I have saved up some money and i have my idea ready. Tomorrow i will start coldcalling the market to see if there is demand for my product. I feel utterly terrified. If there is i could scale it really well with my network of sales people. I really hope i can get support from this forum. As i am 24 i can feel that after this year i am shifting from being a young student to a man. I need to grab life by the balls and manifestate my hopes and ambitions.
What i am trying to do by the way is help businesses (and later consumers) be 100% carbon neutral. I will do this by compensating their co2 emissions. The plan is to test if there is market demand. If there is.. i will use cold calling sales people who work on no cure no pay basis. I could pay them a good provision while also earning a nice provision myself if they are able to sell a contract of 2yrs +
I hope you guys are with me
Last edited: