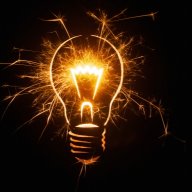 Aut viam inveniam aut faciam.
FASTLANE INSIDER
Read Fastlane!
Read Unscripted!
Speedway Pass
Hello,

last weekend I met a friend of mine and we discussed some business ideas, that we have. In that process, we came up with some kind of thought experiment about a business concept for a side business.

So the idea is to build a brand based on products made out of seaweed. So basically, the brand would sell products, that are produced of that plant, like skincare products, supplements and food.

There are already many producers, so we thought, that we could just buy from them and white label their products.

We thought, that we could distribute the products via the brands own webshop, Amazon FBA and some other online shops, that are already selling similar products, as well as local retail.

The marketing would be on Facebook and Instagram and maybe Google Ads.

Possible Risks:
- The producers: They might not supply us anymore for a couple of reasons like bankruptcy or maybe they can't produce enough products. That is a minor concern with food and supplements as there are many very similar producers, but the skincare products could be a problem. When we white label the products and the producer is not suppling us anymore, we don't have a possibility to produce the products somewhere else.
- One among many: We don't have our own products in this concept, so we are basically one among many (food and supplements). If the manufacturer of the skincare products decides to market his products more in my home market (at the moment you can buy the products in some small online shops, but he does not actively have a web presence in my language), we could get into trouble. Maybe he won't sell us any white label products anymore or he is going to compete with us on price.
-saturated market: I haven't done any research on this (as this is just a thought experiment), but it seems to me, that the market is already quite crowded. This special sort of seaweed had a spike in popularity in the last couple of years, so there are already many competitors.

Possible Chances:
- Product Portfolio: It will only take a couple of months, till you get a portfolio of 10 to 15 products. Also there is a chance of cross-selling ...
- Brand: If we manage to establish the brand, the customers would come back to us.

At that point we didn't have enough time left, so we had to stop the thought experiment.

I am curious, what you think about it. Do you have additional ideas regarding chances and risks? Could such a business work in the long run?

As I already said, this is just a thought experiment and we are not planning to execute it, but nonetheless I am interested in your opinion.

Thanks.