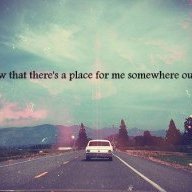 Contributor
Speedway Pass
Imagine your starting out, trying to figure out what it is you need to do or can (afford) to do to get a business going. - In a field that is SO easy to fail, and REALLY hard to succeed in (UNLESS) you know some tricks of techniques.
I had a mere couple of thousand dollars in my savings bank just 3 years ago, now, my business is processing in the multi millions per year, and ONLY because of this ONE really simply trick, tool and method / mindset I followed.
Firstly. My PASSION in entrepreneurship is
creating something out of nothing.
I often get so caught up in helping friends get themselves out of their own financial ruck, and on a road to financial freedom. I just love it!
So for the first time I am going to share HOW I built something out of nothing.
First,
MINDSET.

I really am not a believer in spending long at all on something, especially when your bootstrapping.

I've watched friends fail, and seen it myself in my personal experience many times.

I also don't believe in jumping from one thing to the other.

But I ABSOLUTELY fear, spending months on something that is hopeless.

WHY?

Because when your bootstrapping, you really don't have time to waste nor resources to spare.
Rule 1: Move FAST. Don't procrastinate, set yourself a LAUNCH date, and know the entire process from A to Z. Have a formula (or use this formula I am laying out).

Rule 2: UNDERSTAND every element of a project. Be SMART with picking your niche and market, pick something you have knowledge in.

Rule 3: LEARN Photoshop (or Canva now is it?) This simple tool, has saved me so much time, from being able to whip up so many things in branding... BRANDING.

Rule 4: Have GOOD branding tastes, don't brand ordinary. Position your offer with solid copy, a great value offer and SOLID design.
NOW that you know the mindset behind how I got from $0 to Millions a year, or 250K a month.
It's time for you to understand the TOOLs and techniques I used to slash through the major obstacles that cause FAILURE.
Marketing. Facebook Ads is NOT cheap anymore. It's not easy. Just recently I spent $12,000 on a product and made $10,000 in sales, however the DATA allowed me to then figure out my audience, now I spend half and make double that in sales~.
One big reason why many fail, is because they think putting a few dollars on Facebook Ads or Paid ads will do the trick, well think again.
Heres who I owe my thanks to. A little tool called Instagress, I was able to send 1,000 website hits a day to my website at $40USD a spend per day on Instagress, at 0.04c a click. Making about 6-8 sales a day (about $300 a day in sales) I scaled this by adding MORE accounts and finding new hashtags to reach out too.
I doubled my sales, by hiring a VA to go in an respond to every comment and message we received amongst the 10 or so active accounts on Instagress, taking our daily sales up to $500+ - we pretty much cheated our way to quality traffic, paying intensely less than we would have on Facebook, having the ability to hyper target thanks to hashtags and locations.
We then took 50% of the sale revenue and started investing into Facebook Ads, and from our data on Instagram, using keywords / countries where we were getting MOST traction. Giving us a boost, followed by creating lookalike audiences and it was scale city from there.
So there you go guys. That's my secret. Finding a way to do some almost FREE Ad testing on your brand before hitting the big guys (Facebook, Instagram) allowing you to raise capital. I call it the "Secret Kickstarter". I've passed this method along to friends, and even tested it on business' that followed up from that of mine, and it works solid. Even my friends who are flipping mobiles, are killing it.
Got any questions? Feel free to ask!
Do NOTE: Instagress (the tool) is no longer open to new customers, it's only working for people who signed up before it closed down, however it is undergoing a rebranding and will probably open again soon. I can't comment on alternative tools but there ARE alternatives out there, many of them that do the job!