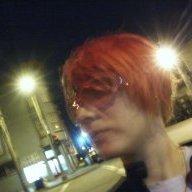 New Contributor
Read Fastlane!
I'm new to forums in general, total newb.
So here goes!
Why am I here?
A friend of mine introduced me to
Millionaire Fastlane
. I realized while reading this book that I never really got close to the fastlane, and for whatever reason I want in.
I'm gonna get a bit personal, this is the intro after all.
In 1996 I graduated with a BA in photography, minor in geology.
The next day my mom died in a plane crash while trying to return home from my graduation.
My father had opted to drive to his lawyers' conference, which is why he lives.
We sued the airline, and they settled with us out of court.
And that is how i made my first million.
I've spent most of it. Though there is enough left to invest and grow, or get into ridiculous debt with. However, I never really invested, nor do I have any experience in that field.
So that is a learning curve for me.
For the past five years though I could feel myself hitting a wall. My life cannot go on the way it has.
Then I was introduced to MFL.
Right now I am *trying* to move out of my rental in rural nowhere. Trying…and failing.
I have some skills, but they are rusty.
Alright, I will say this…I noticed when I got what I called the blood money, that the friends i made and ended up spending most of my time with, they mooched off me in various ways, even to the point of practically begging for money to help for their rent, for their business expenses, I was a doormat atm for these people. One by one I got rid of those people, but they did do a number on my financials. i have also started to mend my family relationships, however this move, and all that it entails, has taken more time and effort than I ever anticipated.
I signed up for this forum LAST summer, and only now I am getting around to writing this intro.
I just wanted to get something down for all of you. I read your posts as often as I can, and I find something that helps me in every post, so maybe this post will help some of you. Well, at least you can be reassured that I'm not a robot.