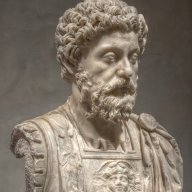 continuous self-improvement
Read Fastlane!
Speedway Pass
Ok, I figured it is time I start a thread and chronicle my journey, sharing the insights I learn along the way and throwing them back out into the forum nexus where many a golden nugget I have taken and dissected.

This thread will include primarily three main things: Process -updates on progress, mistakes learned, insights gained. Learning resources -links to resources I've found useful. Mindset - the mindset to win.

Firstly, a small bio: I'm 31 (wow already?), I have a small family (1 yearold boy) and young spouse. I have a BBA in Finance from UofT. I despised every moment of my education, and deem it's only value in establishing somewhat of a mental discipline. I worked for a major bank for a few years before dying of boredom. I presently work as a private investigator for a high end firm, specializing in surveillance, due diligence and risk assessment for major companies, mostly insurance. I'm very good at what I do, which is essentially follow people discreetly and obtain video documentation of where, when, how and with whom they conduct themselves. It pays well, better than the bank. But, more importantly, this is MJ's limo job. I have hours and hours of downtime, waiting for 'action'. This is paid time I utilize learning. I don't want to be a PI any longer. I want to control my own destiny. I seek to divorce my time from my money. I desire to challenge myself, to grow, and actualize some level of fulfilment. I have always found a deep satisfaction in the pursuit of achievement, physical and mental. When working towards a goal and vision daily, I never feel so content in spirit, so excited and energized. I'm addicted to learning, growing and mastering.

My first foray into online business came a few years ago. I had ZERO technical background when it came to computers and online experience. I started from the ground up, literally Googling: "how to make a web page", which taught me I was in a world of which I had no knowledge. It was overwhelming. Nearly a year later, after obsessive learning, I created a website which, overtime and after contacting numerous website owners, became and affiliate site. I somehow started earning 300-400/day, deposited in my paypal every evening. It was addictive.

Unfortunately, I built a house of cards, founded on cheap SEO and when Google came around with Panda, I watched it all evaporate overnight. I was gutted, and after sacrificing so much time and energy, I was jaded, and burnt out. I left it at that, and went back to a more impulsive, hedonistic way of life, indulging in booze, clubbing, toys like my motorcycle and lifting.

Fast-forward to today, I have a family now, and it seems a renewed sense of focus and desire to create something of value, something where I have control.

My first venture is one shared by Vigilante, 1Step, Jajt, JasonR, Eskil and a number of others. That is, it is the import, branding, FBA and eComm model.

To start the thread, I'll begin by sharing some of the sources I've used to help with my education. Check my following post.