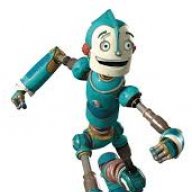 Bronze Contributor
Read Fastlane!
Read Unscripted!
Speedway Pass
In my quest for fastlane success, I'd like to thank my Dad for showing me (and Marco for reiterating) that the slow lane isn't the only lane
He was the ultimate get rich quick guy when I was a kid in the 80's, you name it, he tried it!
He ultimately had a number of businesses, from a caravan park, video store and finally a real estate agency, and that's not counting the number of other things he had on the side.
So i guess I get my entrepreneurial zeal from there, but that said, I also got an awful lot of the 'study hard, get a good job' dogma as well. As a parent myself now, its hard to try to find the balance between reasonable life advice and the 'sky is the limit' (my boy wants to play professional Football / Soccer).
Long story short, he's the reason (in a good way) that I've always wondered if there isn't a better way to live, rather than trading time for money.
In a delightfully abbreviated back story, up til this point, I'm a relatively successful slow laner! I've got a good job, that pays pretty well really, and I've tried to make it work for me as much as I could, I contract back to my employer, so I can income split with the wife, and make sure I get paid first, and the government last, but I'm still just selling time for money.
Whilst I've had a lot of FTM's over the years, my
FTE
really stems from a realisation that my industry, that I've committed a solid 15 years to, is dying, and quickly! With the ever increasing use of big data and algorithms, my previous secure white collar job is looking rather less secure.
So anyway, 18 months ago I've had the big idea... my wife likes to call it 'my least shit idea' (which is definitely the title of my book I'll write one day!)
18 months of living in the valley of dispair, at the bottom of the J curve, my little idea is starting to come out of the ground... many many hours of thought, many false starts, and many wasted 'action faking' hours as finally starting to come to fruition...
As Marco has said repeatedly, ideas don't mean anything, its execution that counts.. but that said, after 18 months work, I can't quite bring myself to give you the details just yet.. so consider me still in stealth mode!
This is my big forum introduction, hopefully as I launch in the next couple of months, I'll be able to share my journey in more details, but in the mean time, a community of like minded thinkers has helped to keep the fire alive... so thanks!
Dave!
Last edited: