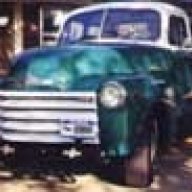 Bronze Contributor
Read Fastlane!
I am 26 years old submarine veteran. After working rotating 12 hour shift work at a power plant and 60+ hour work weeks with an engineering firm, I decided there has to be a better way. I finally read RDPD(which sat on my bookshelf unread for 4 years) and opened my eyes.

I immediately sought out the richdad forums. While the classic posts are excellent, the signal to noise ratio on the rest of the forum was pretty low. Thankfully I found a link to these forums. I am excited to be here because most of the folks on these forums do seem highly motivated.

To be clear, I am newbie. My questions will be many. Having experience on other forums, I hope that when I do ask the questions, I will have done extensive research beforehand. I hope that when the time comes I will be able to give back as much as hope to learn here.