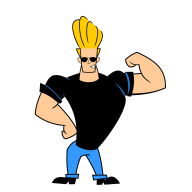 Bronze Contributor
Read Fastlane!
Read Unscripted!
Speedway Pass
For your reading enjoyment, I present to you the final steps of an idea I have had burrowed into my mind for nearly a decade. Thanks in part to new technologies, a series of amazing choices, and a little motivation from people like MJ, I am on the final leg of my journey to a cash generating business.

TL/DR Summary

In 2009 I came up with an idea to compete with the traditional banking system. Unfortunately, I could never figure out how to overcome the technical hurdles involved (read: it was too much work) so it basically simmered in the back of my mind for a number of years. I now have the opportunity to stand on the shoulders of giants and make my dreams a reality!

Current Status

- Website is in development.
- Searching for project manager to develop hardware prototype.
- Brand development/design in progress.
- Content outlines being developed.

Next Hurdle

Before I can launch, I need to develop a fair amount of content in order to make my site worthwhile and appealing. If you guys would be willing, I will open it early for testing prior to launch so you can get the first peek.

Stay tuned!