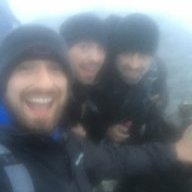 Bronze Contributor
Read Fastlane!
Read Unscripted!
Speedway Pass
Following ten years of working for a global corporation in Canary Wharf (the financial district of London) I have decided to become
unscripted
.
Thus far I have;
Started saying F*** you
Quit my job (see above) and set up my own brokerage
Read
unscripted
Stopped consuming so much
Stopped using the PS4 and the TV as a way to unwind
The brokerage is going well. Clients love the service and the value that it adds for them, having a former Underwriter fighting their corner can save them a lot money and life tokens. I have managed to earn the same amount of brokerage during my first year trading as I was paid in my final year scripted. I see this as a major success as I am now my own boss, work shorter hours and do not spend three hours a day commuting in and out of London. I also haven't had to attend any bullsh*t internal meetings.
I have joined the forum to find out a little more about why MJ doesn't recommend starting a brokerage. I'd also like to try and pick up some tips on how to scale the business to supplement my own ideas. Perhaps also pick up some ideas on how to make the business more passive. I'd also like to hear some
FTE
stories as those are always entertaining.
In terms of what I'd like to give back to the forum. I'd like to help others avoid spending ten years in the slow lane or on the side walk until the penny finally drops.
My own
FTE
for anyone interested was when I closed off the year with £7,000,000 in gross premium and no losses and was then given a pay rise in line with inflation and a bonus of £12,000.