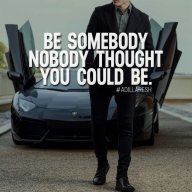 Contributor
Read Fastlane!
Speedway Pass
So currently, swim caps are boring as hell (where I live anyway), generally just block colors and not very imaginative.
I've found a factory in china that will make high quality swim caps, with any design on, for 95
cents
a swim caps (including postage). On Amazon, swim caps tend to be going for about $4-$6. So I could potentially be making $3-$5 profit per swim caps.
I know swim caps seem insanely boring but a little bit of research (posted a few questionnaires on relevant sites), shows there is demand for some funkier looking swim caps that maintain decent quality and fit well.
What do you guys think? Is there something glaringly obvious here that is going to trip me up or should I just go for it? I know it's not going to make huge profits, but even selling only 100 swim caps a month would give potentially $500 profit which I could use to start something a little more profitable in the future.
Last edited: