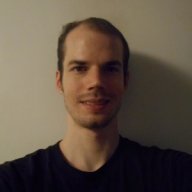 Contributor
Read Fastlane!
Speedway Pass
User Power
Value/Post Ratio
143%
Apr 3, 2017
42
60
32
This is possible...

if you go without health insurance...
if you go Zuckerburg on your wardrobe, 1 T-shirt all 7 days...
if you rent a 240 square foot house and ration toilet flushes to save water...
if you never go out to eat...
if you dumpster dive for your food behind the Safeway...
if you cancel the cable tv (and anything else pleasurable)...

Then you can have the luxury of calling yourself a millionaire after 20 years just so you can spend the rest of your life living the exact same god-forsaken way. (But there is hope, maybe I can use Fastlane metrics and sell this insanity to a bunch of unsuspecting fools so I can actually have a life!)
I see what you are saying.
Personally, I don't think I have the same degree of antipathy towards building wealth through index funds that you and other members here seem to have. Perhaps that is because I'm younger and still able to somewhat take advantage of that game.
Nonetheless, I still see the wisdom in what you are saying. Stocks grow, after all, because of the people who innovate, invent, and add value to society. For example, Apple's stock only grows because Apple invents newer and better gadgets. If everyone just mindlessly threw their money into an index fund, then society's growth would be impeded. We need to get out there and do more than just throw our money into an index fund and say "its good".
To that end, I feel like I agree with you most regarding what I believe to be one of your core teachings: namely that people need to get off their butts, spend less time loafing, and more time trying to add value to both their lives and society as a whole. Easier said that done, I know, but we've got to try.