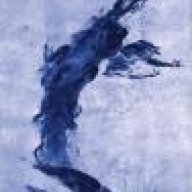 Silver Contributor
Speedway Pass
Jul 26, 2007
2,217
508
45
After reading some motivational quotes, I realized that I may be in the bad habit of looking more at doing a "transaction" instead of doing a "deal". "Doing a deal" (according to the post which was so right on) involves a nice blend of opportunity, criteria and terms. I got to thinking about how I am constantly analyzing deals, and then I had this thought...what if I'm not doing the due dilligence correctly and my analysis is moot?! So, I was thinking- how about we play with some sample transactions/deals and experienced investors show what steps they would take next. Can we go through and you guys show if a property is a transaction or a deal and why? ...and what terms would make it a deal? Can't wait to see what people say!!
Example #1:
(Mind you this is all made up...sort of :smxB
I've found a building with a 10 year lease. They are asking $350k and the tenant (been there since '86) pays $2800/month on a triple net lease.
What steps would you take next?