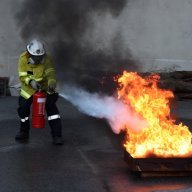 New Contributor
Read Fastlane!
Read Unscripted!
Hi All,
In this thread I will be chronicling my startup journey of my business that I am about to create.
Here is my intro thread :
INTRO - Let's try this again.
I am currently not working for the last 6 months having had a F*ck you event in my life. I have now rested and am ready to begin rebuilding my life.
I would say my business idea/plan is somewhere in between the slow lane and fast lane. I will be developing it as time goes on and I would absolutely love and value any feedback you can give me. I took MJ's advice seriously which is it's better to get paid early, finding a customer and once I am on the inside of this industry, I can develop further products and services using the principles in the book. Right now it covers most of the
CENTS
principle, but I also have a lot of re-reading of MJ's book as I have made over 200 pages of notes from
Unscripted
and I am trying to implement them all.
I will try and update this thread as much as possible with information, though I am not sure how detailed you want me to be. But this thread is mainly about me taking action and asking for help.
Now on with the business.
Name of business - Not worked out yet.
Nature of business - Human Resources and problem fixing within small - medium business.
- I will be providing services to small business using my background in HR/working with employees trying to screw over their employer. Now I am on the other side.
My target customer is actually book keepers and accountants who already have existing clients. I provide value as I know all of the dirty tricks employees try and pull on their employers. I will be offering advisory, training or full case management. Say you have someone to fire/manage. I am the guy to call. My business will basically be marketed as a HR Team available for small businesses who often can't afford a full time HR person.
I could go into pages and pages of details, but I just wanted to let you know first what this thread is about. This is the first time I have really got something written out.
More to come shortly
I will be thinking about a company name over the next few days that ties into my business.
I am really stuck on names for a business -
I am a small business HR Team.
Any suggestions?
Last edited: