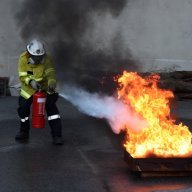 New Contributor
Read Fastlane!
Read Unscripted!
Hi all,
My name is Mark, I am 35 from Perth, Australia. I read MJ's original Fastlane book a couple of years ago and thought that I heeded his message. I promptly made some large declaration to everyone and went back to my job that I hated. I kept this up for the last 2 years until I really really did hit my 'F*ck this' event in July this year.
I almost had a breakdown, suffered numerous mental and physical ailments and quit my job. I have been off work for now 3 months after I took a much needed break to recuperate and get my health back in order.
During this time I read '
Unscripted
' and just kept saying 'wow'. It really does take one of these events or something in your head to finally be ready to listen to the message. I was deeply miserable at my job and was contemplating suicide. That's when I knew I had to make drastic changes.
I realised I wasn't ready for MJ's message back then nor was I willing to accept working in jobs that I hated any more. I have always dreamed of running my own business and helping others.
I have flirted with entrepreneurship all through my life, but nothing ever serious.
I have now reached a point, after having 3 months off. That I am ready to get off the couch and start thinking and taking action about the future. Luckily I have a supporting and loving wife who has 'funded' my time off which I will be forever grateful for.
I will start a progress thread shortly to document my progress once I figure out the pathway I want to take.I have made about 60 pages of notes from MJ's book which I am reviewing now. In time I want to be able to give back to the community and help others but in the meantime I will be humble, ask for as much help as I can get and learn from others.
A little bit more about me. I have worked in HR/Employee relations for trade unions (which I don't love), have excellent sales and people/communication skills. I am married for 10 years, have 2 cats and I also help the community as a part time firefighter. If I can be of help to anyone please contact me.
Kind regards
Mark.