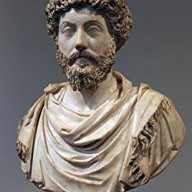 New Contributor
Read Fastlane!
Hello all,
I'm Mr.J and this is my introduction + progress thread.
At the moment I'm trying to start a web design business to provide value to my clients by setting them up with a website that will help their business generate more clients/sales for their businesses. (Thanks
@Fox
for you're great thread on the subject, it really inspired me.)
The only problem is that I have no idea what I'm doing.
In terms of making websites I know the basics after taking a udemy course, but I haven't actually made anything for a client yet.
And when it comes to sales I can honestly say I'm I have no idea what I'm doing. I've sent a few cold emails that no one has replied to but that's it, I haven't even made a cold call before. In fact I'm nervous just thinking about calling someone to sell them one of my websites. For the last few hours I've been putting off making my first call. I wrote a script and watched some videos on cold calling. I also read
@Vilox
's thread on cold calling which was really great.
So this thread is going to chronicle my attempt to start a web design business with from nothing but but limited web design skills and a bunch of willpower.
[Today's Goal]
I will make the call today, cause even failing or sounding like an idiot on the phone is better than not doing anything. I'll make a post after I call to say how it went.