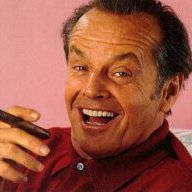 Contributor
Read Fastlane!
Read Unscripted!
Speedway Pass
I'm not looking for any silver bullets here, just a really basic idea of where to start.

I'm going to keep this vague, but I think I have a killer idea.

I have an idea for a website. The website would sell certain things. People would pay a lot of money for these things. Let's just assume I know this for a fact. These things are completely legal by the way.

These things would only be valuable in bundles though.

Basically, I would need people to go out and collect these things, put them in a bundle (would be extremely simple for them to do this), and sell them on my website. This could be done in any city across the country. Could be accomplished easily within a few hours for the people collecting the "things."

Questions:
Where's a good place to go to LEARN how to build a website like that, one where I can sell bundles of these "things?"

I would also need to get the word out about this to people all across America. How would I get people to know that I want them to go out and collect these "things" and sell them on my website. An incentive for them would be that it's extremely easy money.

It's essentially a turn key website, but it would provide tremendous value to my target clientele, and is not a money-chasing scheme. I'm actually just curious to see how much my clientele would love such a service.

Again, not looking for any silver bullets, or "this + this = this," I just need a pointer in the right direction.

Thanks for any input.