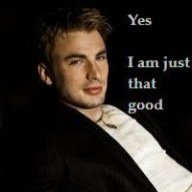 Gold Contributor
Speedway Pass
User Power
Value/Post Ratio
170%
Jul 28, 2013
1,278
2,170
I've recently started organizing things for a new business, my current business pays me very well and allows me a lot of freedom, ok great. But this new business is a result of a new mindset and a new goal, to learn from my previous mistakes and to go for no less than what I really want in life. I want to go beyond survival with business into really living.

But during these starting stages of organising a few people to get on board and discussing the plans, I noticed that I have become extremely bossy. As in, I HAMMER down on points in a way that will allow nothing to budge it, so for example most of the people I'm bringing in want to do things the old slow way, the way I know will only produce mediocre results like in my current business. I am against the old ways cuz I think it is a waste of time and energy and thinking poor. "Oh please sir can I have some more gruel" Oliver twist style. No way!

I've always been against bosses, and bossing people around, but, now I'm becoming the thing I hated. It is bothersome, so I asked some close friends and they said "you are just very aware of mistakes" and I have had to conceed to myself that acting bossy will just have to happen in order to set up my new business, but I am thinking of something else too.

I think that people in general starting business are maybe bossy for OPINIONS not facts. I think opinion based bossyness can be toxic and destroy companys? But I do not for sure know this due to my limited experience. However, I suspect that in order to be "bossy" in anyway, you need to have a VERY HIGH STANDARD to qualify your thoughts on, or else you are just being abrasive. Then when the standard is met, bossyness should calm down a bit.

I find this transition phase quite uncomfortable, it feels akin to sleeping with an enemy. But I understand its purpose. I think Elon Musk is a good boss, I think he's rational and firm, but always too busy fixing problems to be overbearing.

I kind of hate to "come on board" with bossy behaviour cuz Ive seen it done so wrong before
But I guess you gotta break some eggshells to make an ommelate at some point
Ideals = crushed
To some extent

I find that a bit sad, but ultimately ok
I don't think anyone should eagerly WANT to be bossy, I think it is more a burden...
A result of caring too much to let failure take place.