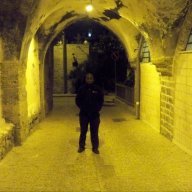 Gold Contributor
Read Fastlane!
Read Unscripted!
Speedway Pass
THE POWERPOINT THAT CHANGED MY LIFE
Every one of us here has been subjected on numerous occasions to a DRY a$$ Powerpoint presentation where the speaker recites the words you can already see on the slide, points to various graphs, and arranges key takeaways in neat groups of three en route to 60 minutes of foot-twitching boredom...
*yawn*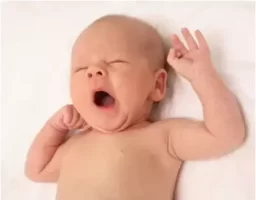 And yet one fateful Wednesday several years ago in Huntsman Hall (don't quote me on the day), it was a Powerpoint presentation that changed my life.
(If you've heard this story before, bear with me... I tell it often, but I am probably not going to stop so get ready to enjoy one more time)
As part of Intro to Entrepreneurship class, we often had guest speakers come in to talk about their Entrepreneurial experiences. The speaker of the day was a successful VC who started his career as a serial entrepreneur.
For most of the presentation I was probably half-listening as I daydreamed and doodled and thought about lunch (I was mildly engaged, but not locked in... Not saying this was a sensible way to behave, but we can be honest with each other, right?) until slide 16 changed the game and stopped me in my tracks.
On this slide, the speaker listed out not his achievements or accolades or successes, but his FAILURES -- sixteen businesses that never took flight, went belly up, or exploded for a number of reasons.
He talked through these failures -- businesses in various related & unrelated disciplines -- in detail. Some were before their time; some he was late to the party; some were just stupid ideas; some he was beaten in the execution phase; some he ran out of time or money... all were ultimately failures --
failures he was able to reflect on, be honest about, and learn from, each time getting better, stronger, and more resilient as an entrepreneur.
His 17th business sold for $70 million and his 18th sold for $20 million
(honestly these numbers might be an order of magnitude larger... I don't remember, but I think you get my point).
As class closed, I remained glued to my seat for another 10 minutes in a state of reflection, my life forever changed. Thanks to this Powerpoint, I knew exactly what I had to do to succeed.