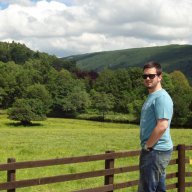 Bronze Contributor
Read Fastlane!
Speedway Pass
I own a 200,000 square foot warehouse in WV, and I'm toying with the idea of selling the property. The intention with the property (since I started with it) has been to refurbish the building and setup a warehousing and logistics operation. I currently have about 88k sf leased to a company, and I have actually declined offers from others to lease more due to a potential buildout project which unfortunately just fell through.

Leasing the entire facility would earn 60k monthly at my advertised rate of $3.50 sf/yr. Operating as a warehousing provider could earn roughly 120k per month with the same space, albeit with more expense. Throw in some more processes and I could potentially earn upwards of 200k monthly with the facility.

However, the facility is not in a logistical hub. It is a couple miles off the interstate in a relatively small city in WV. While I am confident that I could keep the building full most of the time, it would take a lot of work, and an economic downturn could potentially clean the place out.

That is why I'm considering selling. I just spoke to one of the owners of the company that is currently leasing the space. He informed me that they were planning to build a 200k sf facility on a piece of land they own within the next year or so. I didn't make a formal sell offer, but I did say that my asking price would be $4.5m if I decided to sell. Based on the replacement cost of about $7m that my building is insured for, I imagine the buildout cost for my tenant would be somewhere in that ballpark if they do proceed with building. We both agreed that it would save them a lot of money.

If I sell, my primary intention would be to reinvest the money in one or two derelict industrial facilities. The building I am thinking of selling started off as a grade-A shithole, and I worked to transform it into a class A warehouse. I believe the knowledge and experience I gained through that endeavor could be repeated, and I could make a profit by flipping similar facilities. It took me about a year and a half to get the current building into shape, but cost only about $100,000. Knowing what I know now, I could likely turn another place around in 6 months.

I'm not sure what to do. On one hand, I have the perfect facility, owned outright, and ready to go with some sort of operation. On the other hand, the place is in an economically okay town in an economically deprived state, and my window to cash out may close at any minute. I'm sure there may be other details you all may want to know, so feel free to ask.