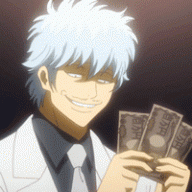 Contributor
Read Fastlane!
Read Unscripted!
Hi everyone,
I first read
TMF
when I was in college, joined the forums shortly after, and then became a career forum lurker. Now, about 3 1/2 years after graduating, I'm still a software developer working 9-5 with no other source of income.
I found this nugget in my profile page. It's my answer from the account creation form all those years ago:
What is your REASON for joining the Fastlane Forum?

I have no intention of spending my precious time slaving away for someone else daily 8-5. The only person who deserves that time investment from me is myself.
Whoops.
Since joining I've read countless books, paid $4K for coaching from an old member of this forum, purchased two
INSIDERS
memberships, and more. I've done everything except take that first
real
step towards selling something other than "my precious time". So this is me finally taking that first step.
I have a list of business ideas that have developed from the problems I experienced over these past 3 years while working towards some of my other goals. What gives me confidence in these ideas is that I would definitely have purchased some service offering these solutions if I could. And to be completely honest, I would prefer to purchase them even now to make my life easier. I have my wallet out, but nobody to give the money to.
The only reason these items are still on my list is because they either
a) Exist in some form but have not directly addressed my specific needs
b) Fully exist but have noticeably subpar execution or product offerings
I am starting with my software ideas because I already have some skills in this area, and it harmonizes with some of my other life goals. Even if they don't do well, I will have something that makes my own life easier. Please be aware -- I do not code for fun. To me, it has always been about having a decent paying and somewhat stable job. If I didn't have to work another day in my life I would gladly walk away from programming.
Unfortunately, our industry is filled with software that is new for the sake of being new and software that is very meta in nature and only exists to solve other software "problems".
I strongly believe in software that solves real world problems, and I'm not a fan of the fluff. Not every app needs "social" features and other ways to hook users into yet another platform. We don't really need another way to create lightweight blogs. I want to focus on software that people can open up, use, and put away while still feeling they are getting value for the money. I'm focused on building the bridge between technology and real-world problems so people can get where they need to go without the BS.
In this progress thread I will outline the actions I take and successes and failures I have. I will try to be as open as possible, but will avoid over-sharing if it will hurt me or reveal too much information about myself.
Hopefully I can contribute something of value to this forum since I've taken so much up to this point.
-Saint