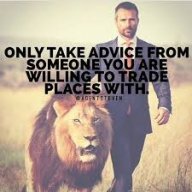 Silver Contributor
FASTLANE INSIDER
Read Rat-Race Escape!
Read Fastlane!
Read Unscripted!
Speedway Pass
User Power
Value/Post Ratio
153%
Feb 25, 2016
570
871
28
Im coming back up to Rochester next week and will be there till summer. If anyone in the area wanted to meetup, lets make something happen.
Lets see if we have any like-minded individuals in the area.