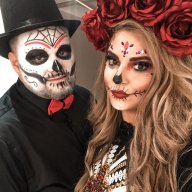 @clickpickRick
Read Unscripted!
Speedway Pass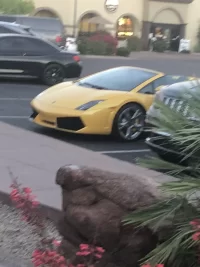 I am writing to you tonight from a restaurant bar called Jalepeno Inferno in North Scottsdale. There ironically is a Lambo parked out front, though in Scottsdale that is not too unusual.
I'm 32 and have started a few successful businesses, have been in business for myself since I turned 18, but now find myself stable, wife and a kid and no real worries about bills as I run my own passive income real estate business.
I have gone through the rediculously over regulated process of getting my real estate license in 6 states now and continue to expand my current business however I see an opportunity that I can't pass up.
Any of my fellow real estate agents here on the forum can tell you that even while it's pretty easy to make 6 figures as a real estate agent right now, many of the forward thinking agents can see change coming quite quickly.
Companies like OpenDoor, OfferPad, Redfin and Homie are gaining market share at levels never seen before in the industry and on top of that Zillow, the #1 place most buyers start looking for homes is now throwing its hat in the ring, making instant offers and buying homes of potential sellers, which compounds the issue. Not to mention companies like EXP Realty who's main goal is to just accumulate as many real estate agents as possible and issue their recruiting agents stock (they just went on the Nasdaq) building in essence a recruiting company, not one that actually strives to better serve the customer.
I am a tried and true real estate guy who has battled commission cutting brokerages since I started in the business at 18 years old in 2005.
But I realize today that the time for change in this industry is right now. Businesses like Uber and Lyft transformed transportation, Amazon transformed E-commerce and now a company is going to do the same thing in real estate.
So against everything that has been taught to me by every realtor and broker I've ever had the chance to work with, I have decided to venture to the darkside.
Let me tell you this, I've listed and sold homes with putting in a total of less than 5 hours of work that I've made $30,000+ on, so I can see that there is room for a lower cost alternative and it really isn't like what the other realtors will tell you, a discount, lower service option.
In fact my last deal in Snohomish, WA I listed and sold a townhome for 2% commission. The next door unit went pending just as I listed this unit and that one was nicer, cleaner with more upgrades.
In the end I fought hard for my client and even though the property didn't appraise for the contract price we accepted, I willed the buyer to come out of pocket with the additional $10k above appraised value to close the deal. In the end, my client walked away with $13k more than her neighbor who had a nicer identical floorplan.
My point is this, I'm not trying to brag or reflect on past glories like an old fat ex high school all star. I just think it's time for someone to implement a fresh take on this industry.
So I started a business that is going to do it. We are not a tech company, we are real agents who work mostly remotely. That last deal I told you about... I did the whole thing from 3 states away and my client got a whole lot better deal than her neighbor that's for sure.
I intend to build this business in 15 key markets across the country leveraging geography and scaling through partner agents on the ground in each state. We plan to expand territory quickly to provide a new option for home owners nationwide to list and sell their homes while saving more of their equity while still receiving the highest level of service available. Let's be real, it shouldn't cost $30,000 to sell your $500,000 home. If you bought in the past 3 years the lions share of your equity is being sucked dry by Realtors.
There is a better way and we intend to put that plan into action. If your are an agent or want to be an agent anywhere in the country, I'd love to hear your thoughts and we can really use some great like-minded team members nationwide who get in on the ground floor and grow this thing with me looking forward to a big payday in a few years!
What are your thoughts on the industry fastlaners?
I brought this here because I know this community, above most others has some heavy hitters in this industry and many others. Let me hear your thoughts below.
Last edited: