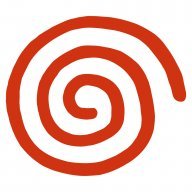 New Contributor
Read Fastlane!
Read Unscripted!
I'm hoping I chose the appropriate sub-forum to post this, so here it goes...
For context:
I'm currently working as a bilingual teller (English/Spanish) part-time at a bank in my area. I have 30+ 3-5 minute conversations with people from all walks of life at my window every time I'm at work. These conversations center around whatever transaction they came in to handle (deposits, withdrawals, payments, negotiables, etc.), and usually some small talk about how our respective days have been by that point. As of recently, I've started to make it a habit to use my time here (the time I'm giving away to the shadowy overlords of this giant corporation) as my training grounds to improve my interpersonal communication, for I'll be damned if I don't use this slowlane situation as a means to an end for my fastlane future. I'm known for being a very approachable, amiable person and can "chum it up" with just about anyone. However, when it comes to anything even remotely related to sales or selling, or talking about products the company offers, that charm disappears and thus the internal tempest begins. I've gotten better at this over the past couple months, but it's definitely a huge area of growth opportunity for me.
For further context:
For the last year I've been learning computer science and programming fundamentals on my own with what was once the goal of pivoting into a software developer role. Now that I work at this bank, I have my
toe
in the door for landing that position in the future, since this company employs thousands of tech professionals. This would also be another slowlane job, but it would be a job that tasks me with working with software all day, which is something that I plan to use for some of my Fastlane ventures in the future.
My question:
Should I stay "client-facing" at the bank, even going a step further and moving into a banker role, and maybe even a step further than that and become a premier banker and work with high profile clients and/or businesses? Or would it be a wise move to pivot into that tech role, where I'd be achieving something I've been working on for over a year so far (and be working on
other
Fastlane skills for providing solutions to problems in the process)?
One of the problems I have with being a teller is that, as I mentioned before, the conversations are anywhere between 3-5 minutes long, and more often than not the person standing across from me at my window
expects
it to be only 3-5 minutes. Any minute longer and there is usually the stampede of negative body language and tension that I quickly pick up on. So, I'm left to just speak "corporate-ese" when handling complaints and issues, for tellers are instructed to only go so far with their line of questioning. A banker's role is to sit people down with them at their desk, already changing the platform and "allowing" a much
lengthier
,
deeper
conversation.
And just so its said, I know that these are somewhat personal questions that require my own deliberation and ultimately I'm the one that needs to make the decision for myself, but I'd really appreciate any feedback from anyone