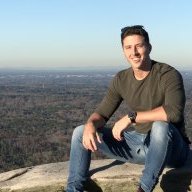 Act. Then Adapt.
FASTLANE INSIDER
Read Fastlane!
Read Unscripted!
Speedway Pass
Nov 15, 2016
479
1,050
26
Hey guys!
So, up until recently I have just been sending people a digital PDF of The Phoenix Journal or Phoenix Planner as an attachment with order confirmation on Amazon.
Recently I decided to attach another PDF which has a link to video tutorials, where they just enter their email and get free access (nothing is being sold on the site, just videos hosted) - as well as a promotion telling them that they can tag PhoenixPlanner on IG with their testimonial for a 35% discount.
Is any of this in violation of Amazon's terms?
I greatly appreciate any help