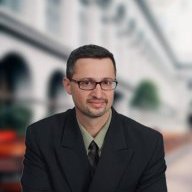 Silver Contributor
Speedway Pass
An update on Silver Tree, which is now Canyon 35.
We closed on this community on August 17th. The purchase price was $8.15M; Reno Budget of $1.4M.
Exterior Reno
The painting has been completed aside for the doors. We are waiting on the signage package which includes numbering for the unit doors. This has to be installed before the doors can be painted. The landscaping has been completed. The laundry room/gym reno is about to begin.
All exterior projects are coming in under budget.
Interior Reno
If you haven't seen the pictures yet,
please click here
. The rehab on the 1x1 unit that you see in the picture came in right on target at $7,350, or so. Unfortunately, some of the bathtubs need to be resurfaced, and this was one of them. Cost is about $180. Thus, we were a little over all-in.
going forward everything depends on how many tubs end up needing to be re-surfaced. At the end of the day, the overage is minimal considering the level and quality of the product we are getting.
Pricing on As-Is Units
The units that are being renewed are getting $90 - $190 premium to in-place.
Pricing on Renovated Units
Two 1x1 units have been leased at $825, which is our ask. Two 2x2 units have been pre-leased (not completed yet) at $1,125, which is our ask. All are transfers of existing tenants who are more than willing to pay for quality.
The 1x1 people are going from around $550 to $825. And the 2x2 people are coming from around $650 to $1,125. These are very significant bumps and very good news for our underwriting assumptions.
Bad Debt
We are writing down about $2,500 of bad debt. This is comprised of 7 defaults, 6 of which were skips and one eviction. All are now gone.
All occurred in September, immediately upon us taking over. The eviction is now out, but lingered, because those take time. But, the velocity of bad debt totally died down in October, which is a very good sign. If this trend holds, we should see a bump to the CF going forward.
Vacancy
We have yet to see any more than 4 vacant units, and that's rare. This is 4% physical vacancy. Our projections for the stabilized vacancy for this property are 6%. Looks like there is room to do better.
Feel free to reach out with questions,