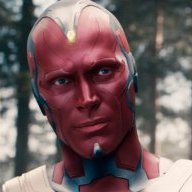 Bronze Contributor
Speedway Pass
User Power
Value/Post Ratio
119%
Apr 26, 2018
365
434
Purpose:
To build a test prep system.
Path:
-Lesson scripts.-
Completed.
-Question banks.-
In progress-12 more banks to complete.-Deadline-2nd May.
-Question bank solution videos.
-Create voice tracks.
-Create synced videos.
-Launch.
Challenges and solutions:
Upcoming exams-Cram.
One more project-60-70% effort. My GPA won't suffer. My degree does not matter anyway.
My WHY:
To have the
freedom
to
travel
with my sweetheart. When I think of the last time I traveled, I feel fired up. When I think of doing it with my sweetheart, I am consumed.
My FTE:
The feeling of
powerlessness
. e.g. My love was in pain, and I couldn't help. If I think back to this scenario, I will feel the feeling.