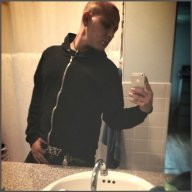 Legendary Contributor
EPIC CONTRIBUTOR
Read Fastlane!
Read Unscripted!
Speedway Pass
Trying to expand my reach wit YouTube so I've been trying my hand at video editing, so I finally cracked open Final Cut. I'm happy with the results.. at least for a practice project.
View: https://www.youtube.com/watch?v=42xxMHeU7fY
But I'll take whatever compliments or criticism. Pretend like this were a real project and I were really going to publish this. Since the goal is to publish video, all compliments or criticism is welcome. I don't like the title and I got lazy in choosing a font. Normally I would have designed something.
Last edited: