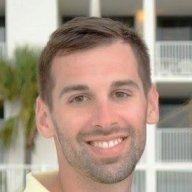 Silver Contributor
FASTLANE INSIDER
Read Unscripted!
Summit Attendee
Speedway Pass
Over the last 6 months I have read a lot of comments condemning college and associating it with the slow lane mentality. Why is this?

I understand the hate for college debt and the increasing cost of education. Is it the systems fault though for these kids to take out huge loans on shitty degrees with no future planned or their own fault with maybe some help from their parents?

My education helped put me where I am today and without it I probably wouldn't be where I am or even the fast lane mindset. I learned responsibility without the high cost of losing a business, effective communication, general problem solving, and countless more. I partied with the best of them, and actually learned early that alcohol and calculus doesn't mix well Monday- Thursday lol. However I had a plan and intentionally chose engineering for the career options and typically higher income. I chose the petroleum industry, specifically field based, so I could earn much more and work less days than a typical 9-5 job. Some of this was probably my upbringing and my parents do earn a lot of credit in this, but they are 100% slow lane and that is fine. I surely do not hate them for this and seeing their missed opportunities for businesses that they backed out on set a fire under me to be different.

For the "seasoned " members of this forum. What is your advice for all of the young new entrepreneurs joining the forum?