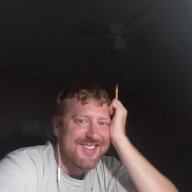 User Power
Value/Post Ratio
200%
Jun 28, 2018
1
2
Hello,
My name is Brandon. I'm 34 years old and live in Scottsdale, Arizona.
I used to sell
real estate
, but I knew writing had a stronger purpose, so in August 2016 I quit my job, sold my car, broke my lease, and completely started over as a writer.
I love the risk-taking and growth-oriented side of the journey.
I'm looking forward to sharing and consuming the content