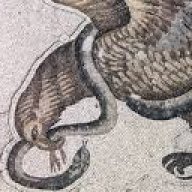 Silver Contributor
Speedway Pass
I don't usually feel the need to post this here as I am accountable for my actions but I haven't seen a forum as supportive as this one so I decided to try it out and maybe others can join.

I have been working out for 7 years but feel that by not taking my health and fitness to the absolute max I am limiting my potential.

I have committed myself to eat ONLY 7 eggs, 1380g drinking egg whites (uncooked but pasteurized), two avocadoes, 30 grams of coconut oil, and 300 grams of broccoli. On high carb days I will add in batata (a type of sweet potato) and egg whites for protein.

I will only add in more foods if there is a purpose to them. I will eat red peppers from time to time to increase skin and have more vitamin c in my diet. I am also taking a multivitamin with this diet.

Why am I doing this? The long term benefits. Numbing yourself to drinking egg whites and a raw diet will make you absolutely disgusted with bad food. When you find the above not that bad, you will never go back to even mildly healthy food as even that seems over saturated with processed stuff.

It all comes back to being comforable being uncomfortable. Sure it sucks now, but how will I feel 10 years if I continue on this path? Great, great results. I already feel amazing on this diet and it will only go up from here. You are what you eat. Take care of your body and your mind will do great things for you.