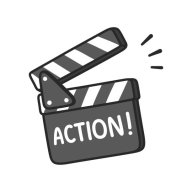 Contributor
Read Fastlane!
Hello Everyone!
I'm creating this thread to:
A)
get feedback on my idea.
B)
Finally get myself moving and
C)
If I do actually get somewhere, this thread can one day be added to the ever increasing pile of threads on this forum that inspire and help others.
Just a quick bit of background on me and why I'm here writing this:
I'm 23 Y.O living in England, I've actually been around on the forum since about 20. Since then I've read a ton of info (way more than enough to get going) and failed at a few things. I've never really managed to get myself to where I want to be.
In this thread I'm going to explain my idea in full detail. This is based on the fact I'd like to be totally open about what I'm doing & why. It's also because also I'd love any feedback on my idea in regards to whether it's actually viable.
I'm really getting sick of not executing and to be honest, even if it doesn't work out, It's a lot easier to get out of bed in the morning when I'm working on something I'm passionate about than in my current state of aimlessness.
I actually came up with this idea about 6+ months ago (just before a large break from the forum) But I spent a lot of time overthinking it and was very unsure if it was viable or not. I'd love to get back into it though, hence this thread
. Basically, I know if I don't make this thread, this idea won't go anywhere.
Anyway, onto the idea!
I'd like to create a range of vegan friendly, plant based snack foods.
When I say this, I don't mean things like peanut bars etc., I mean products that are traditionally non vegan friendly but made plant based. This actually makes the specific idea generation quite easy. Think of a great non vegan snack food - make it plant based.
So for example on of my favourite ideas that I came up with is cheese dippers. (the lunchbox pack style cheese & breadstick snacks) I think that'd be a good place to start as I don't want to over-complicate it from the beginning.
Some of the possible hurdles that I expect to face are:
Typical food product issues: It's a food product, which actually fills me with dread just thinking about it. Products going bad, Licences needed, Order fulfilment difficulties, Health & Safety concerns... I could go on.
Manufacturer/supplier scarcity: As I'm talking about a vegan friendly product finding these could be a bit of a challenge.
Funds: There's no getting around it, starting something like this with a budget like mine won't be easy...
Overall though, I'm pretty happy with this idea and can't wait to get into it. I'm going to try and post regular updates here even if it's just to keep me accountable.
I'd really appreciate any feedback at all about this. If anyone has any advice/info sources to share please go ahead!