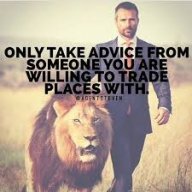 Silver Contributor
FASTLANE INSIDER
Read Rat-Race Escape!
Read Fastlane!
Read Unscripted!
Speedway Pass
The Youtube Algorithm finally did some good today, shocker.
I came across an interesting video on Long Haul Covid and what might be causing some of the initial problems and also some long-term problems.
The Youtube personality(MD) reviewed a research study that suggested that Mitochondrial Dysfunction and Impaired Fatty Acid Metabolism in Plasma may be contributing to symptoms in those with Long Haul Covid symptoms.
Youtube Video
It suggests also that those who had previous metabolic dysfunction prior to Covid may be more susceptible to more severe cases of Covid.
This same Youtube personality had a separate video on light therapy where he speaks more in-depth on the importance of light and darkness and how it affects our bodies. Part of the video also speaks to this mitochondrial dysfunction and how light(sun) can solve the problems of this dysfunction via Near-Infrared Radiation(NIR). Long story short, NIR can help the mitochondria produce melatonin which helps reduce free radicals.
Other Youtube Video
I found the topic fascinating as I have been dealing with Long-Haul Covid symptoms for about 10 months now. I thought I would try and make some changes based on these two videos. I found out that you can buy NIR lights as well, which may make it easier to get more of the spectrum of light I would want, especially since it is soon to be winter where I live, which is New England.
Thought I would share this, and if anyone has thoughts, I'd be glad to hear them. Also, I am not claiming this to be true or for it to work, but it does seem like an interesting theory. The video is also relevant for others who don't have long-haul covid.