Long post warning
MJ, Firstly I must tell you I love your style of writing, your passion shines through each word and I look forward to reading more and more.
It was cool to hear your voice in the
TMF
audiobook. Too bad you didn't record
Unscripted
as well. And thanks for not giving up on it! People like me really need to learn this or we would never end up making something of ourselves. I can't help but wonder how many people you've affected that in turn affect the world in a positive way.
I literally just finished
TMF
as I pulled up beside a McLaren at a red light, which is my dream car. It gave me a chill all through my entire body that lasted well over a minute.
I have been a wantrepreneur all my life. Never been able to stay at one job for long without feeling like I need more until I started making 95k a year driving garbage trucks. At that point, I was comfortable enough to bare the nail that I was laying on until I had my first
FTE
when I F*cked my back up pulling bins out and my company started trying to get rid of me.
After that
FTE
moment, I decided to try drop shipping again, but not on eBay as I have done in the past. And not the Shopify, Aliexpress, China model either. I built my own stores and cut out the middleman by contacting manufacturers to sell their high-ticket products locally.
This worked, but not enough to quit my job. I noticed an acquaintance was drop shipping from China and I asked him if he would like to work together on a store. He agreed to and sent me a screenshot of his 725k month that was only 3/4s through. We never ended up working together, unfortunately.
I sold my stores for 16k total, which I then used to try the China ds model and blew through it quickly without any success at all, but I learned a ton. I still strongly believe I can change my life with either model. But now I must start from scratch again. This doesn't get me down it's all part of the learning journey that WILL lead to me escaping the script.
No DS doesn't meet the
cents
Commandments. But as you said if I can have excellent execution I can rise above all the others and change my life. I do have an idea I've hung on to for about a year that does meet every aspect of
cents
. The problem I'm having with it is that I'll need an app developer that will cost 10s of 1000s which I don't have anymore. I'm sure you can tell by now that language is not my strong point, and it would take me forever to learn how to code. Working 12-13-hour days 5-6 days a week with a big family 5 kids and a wife (that all love to consume ugh!) doesn't really leave much time to work on my ideas either so I'm forced to hire a developer.
I'm building another high-ticket ds store with all that I've learned over the last couple of years. I have a good feeling it will be a bigger success and fund my idea that follows the commandments of
cents
.
About a year ago I had a second
FTE
moment (Image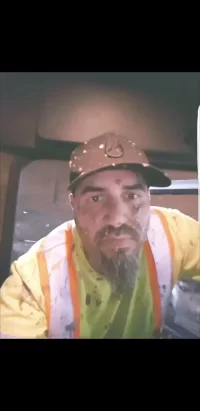 attached) where I was splattered head to toe in a pig bi-product that smells so F*cking nasty it makes me gag every time I dump it.
There is no give up in me, however, there is a little tiny voice in the back of my F*cking mind that keeps telling me I'll never make it. Sux balls. I tell it to shut the F*ck up and it goes away for a little while. A book I read called The Magic of Thinking BIG really helped me battle that voice. The philosophy is that you must truly believe in yourself 100% and I THINK I do well most of the time but that stupid voice comes back from time to time still.
Maybe it's my network doesn't believe in me or maybe I just think they don't. It's nuts if you think about it too much. Bottom line is I'm continuously educating myself and growing my mind. After reading your books I realized it's not that I can't it's that I don't know how but, I can learn how. I'm capable of learning anything and that has made the voice shut the F*ck up. Thank you!
One thing that really sticks with me is not to think I'm trying to be an entrepreneur, but that I am an entrepreneur. Wow! That's amazing! I am an entrepreneur... I am... an entrepreneur… I'm not just trying. Just because I have a job and haven't found success yet doesn't mean I'm trying, it just means I haven't found my way to escape the script yet. Deep down that's what I am, an entrepreneur and I will soon escape the script. That realization has changed me.
I used to care about what other people have that's better than what I have but now I'm sad for them and mad at myself for financing my truck and trailer to the tune of 60k. Which in the grand scheme of things is not really all that much. But the payments are too much for my income right now and it's holding me back from my escape. I will overcome and it's just a small speed bump I've put in my own way lol.
I talk with my stepson about my goals and he seems to have the same mindset and even started to build a store but never finished it. I knew this before I read your books, he just hasn't had his
FTE
or found his WHY. He's still comfortable at his job and when I ask him what he wants in life, it just about making lots of money. So, I'll just set an example for him show him what life can offer and hope he has his
FTE
soon.
My WHY is strong. Yes, I want boatloads of money (who doesn't?) but the reason why I want it is to be free to do the things that I'm passionate about. I have always wanted to do something to better the world. I never really figured out what until recently. I want to buy 20-30 acres and buy competition buggies/rock bouncers and let anyone come out and play for free. (It was initially a business idea) now I just want to give to my community and have troubled teens come out and forget their troubles if only for the day. Also, special need kids and honestly anyone at all come out camp have fun and enjoy life if only for a few days.
My mom is sick mentally and can't leave her house, so my goal is to give her a corner of the land and build a tiny house (that's what she has always wanted) with some water nearby and get her back to nature where she can be happy again. I fear she will commit suicide before I reach my goal.
So, I work towards my goals each day and I go insane when I can't find time to because of family events like Thanksgiving dinner and such. I use every moment I can to study, learn or work on something.
I've recently quit smoking weed and drinking to sharpen my mind and to be able to have more time to dedicate to growing my mind and biz. I stopped watching TV a long time ago except to spend time with my wife which absolutely drives me nuts, but IMO relationships are more important than anything in life.
Last night my wife and I were invited to the McGregor fight it was quite entertaining and nice to go out with friends. I don't follow it because I just don't have time too. But it was interesting to watch and think about all the marketing and value that is splashed around. Questions like how did UFC start, and who started it, and how much does monster pay for their giant
logo
in the center of the ring kept running through my mind. If I wasn't so busy building a future I would research it.
One problem I'm facing is my wife used to be motivated to build a brighter future. When we met she was working at a pawnshop and when she gave her notice to quit because she was moving to my city to live with me they told her they would give her a $3 raise and she can manage the store until a franchise becomes available and she would get it. She busted her a$$ taking a bus 2 hours to work and 2 hours home for over 2 years until finally, she got her store. Unfortunately, it's a shit store and she's still trading time for a very little amount of money. She can't hire a manager because there's not enough income. Everyone thinks it's great because owning your own biz is the best thing in the world. But she's not happy because she works 6 days a week and we struggle paycheck to paycheck.
I try to teach her what I'm learning but she's given up the fight. At this moment as I write this we're lying in bed and she's looking for a movie to watch instead of growing her mind to escape this mundane and depressing lifestyle. I don't know what to do to change her back to the way she was. All I can do is build a future for us.
Update: Last night she finally downloaded The Slight Edge (recommended read) to her phone woohoo!!!
You've completely opened my eyes to the script that I was so blind to my whole life. Driving along listening to the radio, with my kids in the car or I would have been listening to an audiobook, I hear on the radio "Isn't the Weekend great to be lazy and watch sports". Wow just wow. Blown away.
Anyways thanks again for sharing your knowledge with the pure intent of helping your fellow entrepreneurs. Now I'm off to build the store that will bring me the funds I need to hire an app developer to build the ultimate business that will take me away from the scripted lifestyle.
SO F*ckING EXCITED!