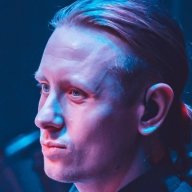 Contributor
Read Fastlane!
View: https://youtu.be/0JPqV9ees6I
This dude was born dirt poor in Cameroon. He was poorest among the poor.
His Dad was cruel to him, then died because the family couldn't afford medical treatment.
Fearing what might happen to his mother, Francis decided he must leave.
He hitched a ride across the Sahara on the back of a pickup truck. People died en route.
He filtered water through his t-shirt from sources littered with dead animals.
Eventually, he made it to African Spanish territory.
There, he had to cross this monstrosity:
(I don't know what the F*ck an oscillating fence is, but I don't like it.)
First time Francis tried to get across, he was caught, and exported back into the desert, where he trekked 15 miles to get to the nearest settlement. Then he made his way back to the Spanish territory.
Second time he tried, same result.
He repeated this cycle for
three F*cking years,
malnourished and thirsty the whole F*cking time.
When he eventually scaled the fence, he crossed water on a crowded boat. People died en route.
Finally, he made it to Spain.
Eventually, he found a gym, where he decided he was going to train to become like his childhood hero, Mohammed Ali.
He slept in the car park, trained, slept in the car park, trained...
He ended up in MMA, where he started to do very well.
He got a shot at the heavyweight title. He failed.
He got another shot at the heavyweight title. He succeeded.
My thought on finishing this amazing story: o
f course he F*cking succeeded. Who or what the F*ck is going to keep this guy down?
My thought now:
how am I going to introduce some discomfort into my life?