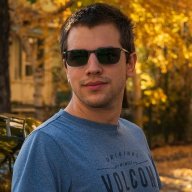 Go all in.
Read Fastlane!
Read Unscripted!
Speedway Pass
Hey guys,
My recent push to finish reading
TMF
book in a week made me challenge myself: read 1 book a week.
My book for the week (while waiting to receive my
Can't Hurt Me
book) is Rich Dad Poor Dad. I'm already halfway through it.
I've been playing the
RichDad's Classic game online
today and I really enjoyed it. I know it doesn't teach the nitty gritty, but it explains a lot of the major stuff... it sparked interest in Real Estate for me, making me realize that I don't need to have the cash flow (I can take a loan) to acquire RE assets.
Is there more similar resources, games (physical, Android, etc), or other medias that can teach me similar subjects ?
I used to thrive in stock market simulators at high school, but I know they were far from real life (no transaction fees, etc.).
Any input/suggestion will be appreciated