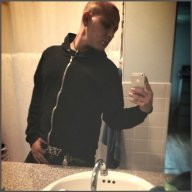 Legendary Contributor
EPIC CONTRIBUTOR
Read Fastlane!
Read Unscripted!
Speedway Pass
I don't know about you, but I don't have the time to read all the shit people recommend to me.
I mean it gets overwhelming. I have to read all these books, and even worse - posts by
@Real Deal Denver
.. it gets to be a bit much. So I just wanted to share a couple of really good 'book summary' resources. People say 'you lose some of the nuance in the summaries,' but there has to be a tradeoff somewhere. I don't have time to read every book people recommend to me, but sometimes I may be curious. The average book takes over
8 hours
total to read.
In those 8 hours you could have breezed through dozens of these summaries, outlining the most important points. In which situation do you think you got better info? Also, if you really like a summary, there's nothing stopping you from reading the whole book. Look at it as an 'idea sampler,' and feel free to dig into ideas you find compelling.
Anyway, here are a couple I use
Productivity Game on YouTube:
View: https://www.youtube.com/watch?v=sWctLEdIgi4
Brian Johnson's Philosopher's Notes
View: https://www.youtube.com/watch?v=4iz47LGrR5s
TED talks
View: https://www.youtube.com/watch?v=_X0mgOOSpLU
These are great 15 minute summaries. For example, I posted this thread. I went through the entire "Fastlane bookstore" and rather than reading them all, I found their corresponding TED talks
Post your favorite TED / TEDx talk here.
Blinkist - Key takeaways from the world's best nonfiction books in text and audio
This is a paid service I liked. They have a huge catalog of Personal Development, with audio and text versions of their summaries. Their app was cool. I had them for a year but never resubscribed because I found these free options.
View: https://www.youtube.com/watch?v=WnQdZv1wq5I
When all else fails you can always just hop on YouTube and type in "_______ book summary" into YouTube go Google's 'Videos' Tabs
Do you guys have any resources?