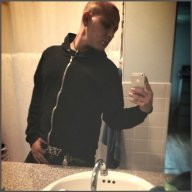 Legendary Contributor
EPIC CONTRIBUTOR
Read Fastlane!
Read Unscripted!
Speedway Pass
User Power
Value/Post Ratio
223%
May 10, 2015
3,142
7,012
TED talks have gotten mixed reps but in my opinion, they're a great way of saving time because often an Author has to summarize their entire book or idea into a 15-20 minute speech. It's very concise, it's very to the point, and it's very succinct. If you want to delve in further, you grab the book.
Okay here's how this thread works.
Post a single TED / TEDx talk per reply
(there's a reason for this,)
and hit the 'like' button for ones you got value from
. Talks at Google and TED-esque talks are fine too.
The reason? I want it to be easy for Newcomers to come into this thread, and sort them by the most quality content.

So the idea is: one single talk per reply so people go back and 'vote on' the ones they found most helpful via the 'like' button. One 'like' is considered one vote.
So it's easy to see which ones we like the best.
By clicking the like button on any post you are agreeing that "I watched this talk, enjoyed it and intend to cast a vote for it."
Anyway, I'm gonna start...
Last edited: