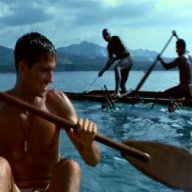 Gold Contributor
Read Fastlane!
Read Unscripted!
Speedway Pass
Ill put this under failure because the domain name for a project that I'm relaunching this summer has been snatched by a broker for $2200.

I quit the project last year and felt it was completely over. A chance meeting with someone in the industry brought me back and this time I have the proper help and understandings I feel I need for success.

It's a bummer as all the graphic design was done and I'm known for that name already in the industry. I found a new one that is very close and will work just fine, actually opens some things up for me marketing wise and feel I can parlay it in many ways when I relaunch. Its a huge lesson over 12 bucks that I was too cheap to dish out to keep it secure.