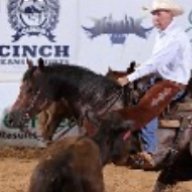 Contributor
Read Fastlane!
Read Unscripted!
User Power
Value/Post Ratio
73%
Dec 31, 2017
30
22
Hi. I'm new to the forum. I have read Millionheir Fastlane. If it had been available at the beginning of my 'life one my own' I would have done a few things differently. I have no regrets though because I would not be who I am without all of the experiences. I come from a ranching heritage and have been in or around the cattle business most of my life.

I have made and lost money in the cattle business, trucking business and oil business. Fortunately, I have made more than I lost. Currently I have a residual income from the cattle and oil businesses. It provides a comfortable but not extravagant living and the time to work on truly a Fastlane opportunity. My current and most promising avenue is trading commodity futures. It is a good way to leverage money but it still takes your time. With outstanding trading success will come opportunities to leverage time. So far it's been successful but haven't taken next step. That step is to a become a CTA and offer a subscription service. I know this is a crowed field but it is filled with charlatans, "get rich quickers" and the like. Good performance and reputation will quickly rise above the crowd.

I look forward to getting aquatinted here and learning from other Fastlaners.