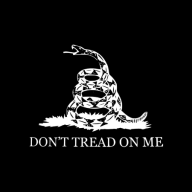 Moving Forward
Read Rat-Race Escape!
Read Fastlane!
Read Unscripted!
Speedway Pass
User Power
Value/Post Ratio
220%
Jul 30, 2018
1,218
2,681
Hey everyone hope all is well and huge thanks to
@MJ DeMarco
for changing my life! Anyway...
Just a quick idea I wanted to share.
It's quite clear that everyone is looking for "business ideas" when they should be looking for
problems
. Go to any entrepreneur forum like Reddit's r/entrepreneur (cringe), and to an extent this forum, and you'll find swaths of entrepreneurs begging for ideas.
After cruising one of these forums, something just clicked in my brain: "Why don't I just check the support forums of well-known companies/products/SaaS for
problems
?"
So I headed over to the first one I thought of:
The Shopify Community Forum

On the first thread I clicked I've already found these
real problems
people have with Shopify. These could all be potential Shopify apps, SaaS products, or value skews on their own:
Can't select default variants (App)
A gift card/code database for customers who have lost them (SaaS)
Backorder/pre-sale system (SaaS or App)
Can't edit existing orders (App or value skew)
Lack of an open voting feature request system (SaaS)
Customers can't edit their profiles (App or value skew)
Customizable packing slips (App or value skew)
Using multiple apps can be very expensive (value skew)
An easier way to make exchanges for the same product (App or value skew)
Different filters for viewing product for stores with 100+ products (App or value skew)
Disable ALL emails to customers (App)
And these are what I've found after only 10min reading ONE THREAD. Imagine how many possible problems/ideas are just floating out there in feature request and support threads!
Anyway, just wanted to share an idea that might get the gears turning for those who are stuck on the idea/problem finding phase of their Fastlane journey.