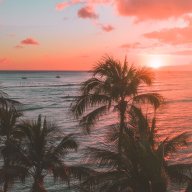 New Contributor
Read Fastlane!
Wagwan Y'all! My name is a mouthful, I know. N will suffice.
After existing here for less than 12 hours, this forum has proven valuable in the ways most important to me. Never before have I seen so many people dedicated to improving lives, their own or others, in a central space. Call it an oasis, a haven from oceans of sand littered with deceptive illusions of diamonds and gold. To say I'm eager to join the family is an understatement. Hopefully, this doesn't turn into a full-blown autobiography, but lock-in just in case 'cuz I tend to lose myself when writing.
All right, let's take it from the top.
I was born and raised in the Midwest of the United States, and unfortunately, I'm still stuck here at 18.
My parents immigrated from the Caribbean to the U.S and created a stable life for themselves, not extravagant lavishness or anything, but enough to put clothes on my back and food on the table. That's a blessing in itself, and so is watching them drive the slow lane from the backseat. But more on that later.
I had a sheltered childhood, and that's the soundest way of possibly putting it. The fine details are nonessential, but my interpersonal skills were on the brink of extinction.
Year after year, I failed to escape the steel box I was stuffed inside "for my good.". I thought those four walls would be my eternal prison, so I made it my home.
Until the summer before my Freshman year of high school, I allowed myself to grow accustomed to the introverted life I loathed deep down. I forged and proudly wore a mask of smiles
. What were another four years?
However, I woke up to the only life I'd ever known, now hours North. As I slept, an Amazon shipping label found its way onto my metal box, whisking me to a different part of the state to continue my education. You can't blow a whistle for being relocated without your approval.
I spent the following years of my high school career under the radar, a submarine beneath the waves of backpacks. Along the way, I developed a few more masks to wear and a taste for technology, specifically computer systems. The arrival of C0VlD-19 was the catalyst for my new interest, especially since I had to rely entirely on computers for my Junior and Senior years.
After graduating at 17, I'll happily admit I was lost. I'd never once gone out in the last four years, nor did I have friends to help get that ball rolling. I could claim nothing of the sort and lost interest in searching. So that brings up to the present-day version of me.
I'd be lying if I said this was anywhere near my complete life story, but I hate opening up in general. Maybe I'll become comfortable enough to be less concise in the future.
Currently, I'm a full-time college student majoring in Cybersecurity. I have zero work experience and a strong desire to start on the right foot...and in the right lane. My short-term goal right now is to apply for an internship with the FBI in the Fall and gain experience.
Long term? I have no f*cking clue.
Will I create and sell software? Become an international spy? Maybe I banked too much on the internship going my way, but that's another reason why I'm here. I realize I'm young, all the more reason to get as big of a headstart as I can. In the right direction, of course.
My self-improvement journey started a week ago, and that's how I came across MJ. His unicorn may have been a Lamborghini Countach, but since 2013, mine has been a McLaren P1. Last year, I had the honor of seeing one in person for the first time. The ocean blue exotic stole my breath, and my burning desire for one grew wilder with every pic I took of it. Heh, lemme pump the breaks before I start ranting. But if I ever get the pleasure of talking to you one on one,
@MJ DeMarco
, be prepared if the conversation merges to exotic cars. The sun will have clocked out by the time I finish. Just a fair warning.
So now the story of this black sheep is a little more than a careless whisper in the wind. As far as I can tell, I'm the first in my family (immediate and extended) to realize the Fastlane isn't a gimmick or facade. I count myself lucky to have become aware of the control I have over my future at such a young age, and I hope I'll find what I need to make the most of today for tomorrow.
Much love!
~N
Last edited: