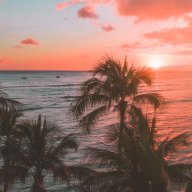 New Contributor
Read Fastlane!
I haven't posted anything in a while, but as you can see by the title of this discussion, there's a good reason for it. But now I'm back and happy to be here. So here's a brief status update on my life:

Got my first real job about 3 weeks ago and am making a solid $15/hour, starting at 0430 every morning. I'm steadily getting used to waking up (and staying that way) and making the hour commute, so that's just fine. As of current, I made my first $1000 and couldn't be prouder of the achievement, so thanks to all of you who helped me pump the breaks and guide me to this point. I'll continue to work as I am now.

Of course, I won't blow any of the money on useless things but also don't want it to lazily sit there. If Ima work my a$$ off then my money should too. Any suggestions?

On a side note: I'm heavily considering the possibility of joining the military as a Cyber Operations Specialist (MOS 17C). Does anyone have experience in that field?