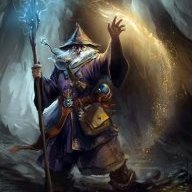 Bronze Contributor
Read Fastlane!
Speedway Pass
Hello, my dear fastlaners. I want to share with you some thoughts that I had about this business.
There we go.
There was in 2015 an enterprise called Lilly Robotics, the purpose was to sell a drone which would follow and record you wherever you go using a device in your forearm, it could also rise from the water (it was waterproof).
Check it out.
So, it was introduced at CES and got an award for innovation. It was a boom and the start price was U$ 500 in a species of crowdfunding but in his own website not like Kickstarter (so no taxes charger from third parts)
During the pre-sell 60 thousands of drones were bought creating an investment of U$ 34 million. The Drones were supposed to be delivered atFev of 2016. But the drone was never delivered.
Antoine Balaresque, CEO of Lily Robotics announced that he got more U$ 15 million from investor to create the product, totalizing almost U$ 50 million.
Summarizing, the project failed even when the CEO said it was about lack of investment. and the customer's money would be returned
Some important points:
The customers didn't know it was a project about crowdfunding, they thought the product was already done.
They avoid answering the customer doubts during the time of overdue of delivery.
the idea was good but the execution was bad (again execution is more important than ideas)
But nothing was lost, I think was last year the Lili Robots was bought by Mota group and was reinvented.
You can check by yourself comparing with the video above.
Lily Camera. Reinvented. Meet the Next-Generation Drone 2018
I entered in contact with them through an online chat and I was promptly answered and also all my doubts about the last event with Lilly was answered. I felt the SUC like MJ describe in
TMF
.
Check the new generation of Lilly.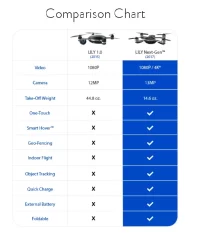 *They forgot to say the new generation is not waterproof.
So what we can learn from Lilly robotics mistakes? Bad project? Was it bad or good marketing? How could he contact differently his customer after see the project could fail?
But one thing I could see, he got an idea and he at least tried to execute, he just tried and failed, even though I have sure the enterprise was sold for a good money. So failed executions + good ideas can worth good money.
Again
execution
is the
key
.
GG
Last edited: