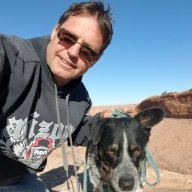 Legendary Contributor
FASTLANE INSIDER
EPIC CONTRIBUTOR
Summit Attendee
Speedway Pass
Jul 24, 2007
4,222
18,998
Focus is good. Being in tune to what needs to be accomplished and remaining on track to get it done.

But, sometimes we can be so focused that the obvious things taking place around us are missed. We train our eyes to see what we want while so much goes unnoticed.

The same happens with our mental focus. We tend to get wrapped around certain things and miss many of the options available to us. Our minds get so wrapped around what is right or wrong that we can slide right past a great direction.

It is important to be focused. It is also important to remain open to options and keep our minds free from judgement. More pathways will open up.