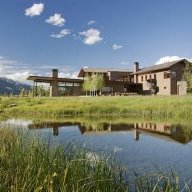 Bronze Contributor
Read Fastlane!
Speedway Pass
I was recently approached by a company that works in the hospitality industry, to invest cash (6 figures) into their established 3 year old company in exchange for 40$ ownership. This cash infusion was to help in funding a multi year, multi-million dollar contract they had just acquired, my cash would fund hiring, materials and retention. Projections hinted at a 7 figure return for me over 5 years.
After a couple nights of thinking I declined.
The cash wasn't the issue. I was emotionally detached from the money.
My decision was based on the fact that I wouldn't have CONTROL of the business.
I have a decent relationship with the owner of said business (known for about 10 years give or take) but it was hard for me to stomach somebody else making decisions with my money for me. I would have had minimal voting rights.
I have decided instead to funnel this money into growing my current venture, which is doing 7 figures yearly and is projected to hit 8 figures in the next 3 years. I just feel if it doesn't make
CENTS
it doesn't make SENSE.
Am I crazy?