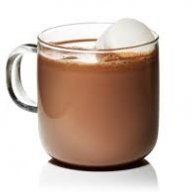 Cause I'm "Hot Chocolate"
Read Fastlane!
User Power
Value/Post Ratio
86%
Jun 13, 2018
28
24
Hey everyone, it's ya boi Hot Chocolate.
I have one semester left of college and the fear of being stuck in the slowlane is pushing me to get really serious about creating the life I want to live. Specifically, creating the life where I'm financially independent, my income isn't directly tied to my time, and where I have the means to make a meaningful impact in the world (I've been thinking that the education
system
is a little outdated). I'm currently working at a small marketing agency as a commissions-only salesman and I haven't closed any deals yet, but the skills I'm gaining and the fact that I'm working directly with the owner of the company who has started multiple businesses and made a lot of money in his life makes the losses I'm taking right now worth it for my future.
I read the
Millionaire Fastlane
as a freshman in college and it really resonated with me, so I would come to this forum every once in a while and read some of the Gold Threads but it wasn't until I recently saw a "1 year with the fastlane" post with some great tips in it that I've realized how valuable this forum is and how much I wanted to be a part of it, so here I am. I hope to learn some more valuable lessons from this forum and leverage them to get closer to my life vision and to also be able to share what I know and hopefully push other people towards their
goals
.
Thanks for reading